Visiting the garden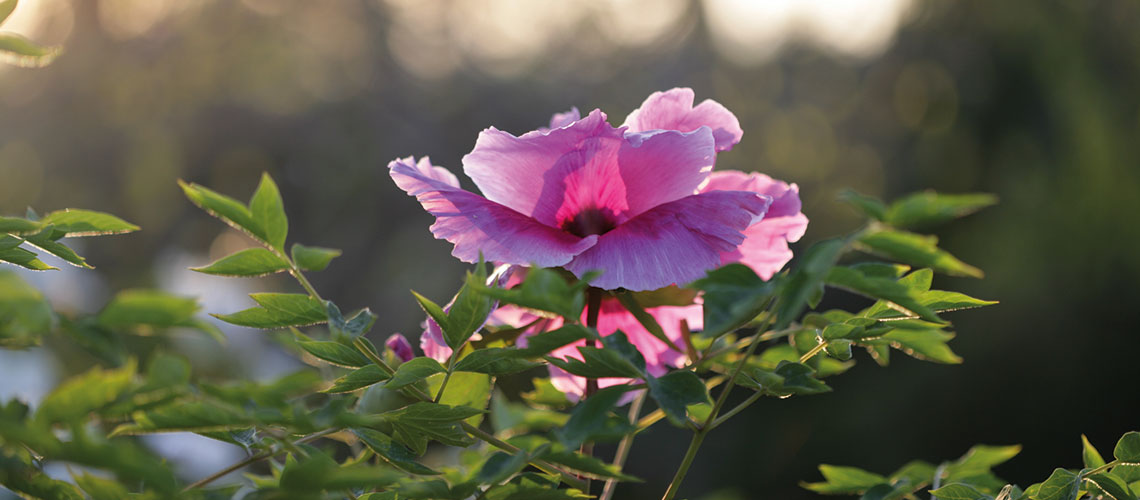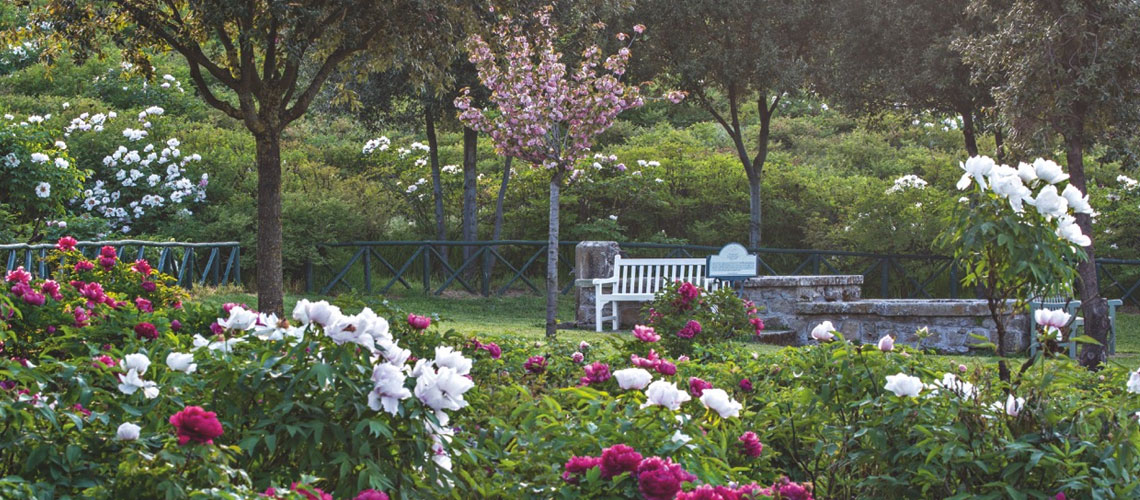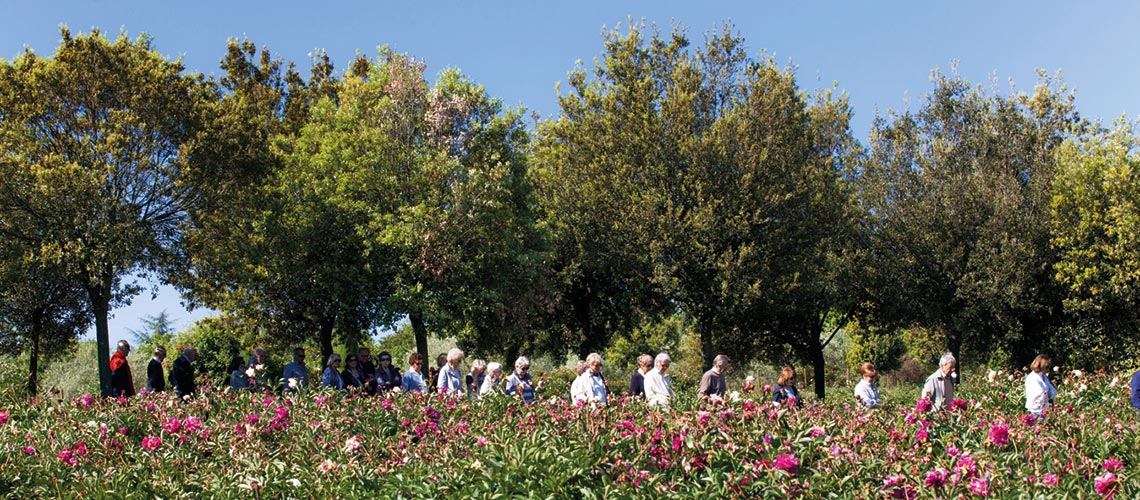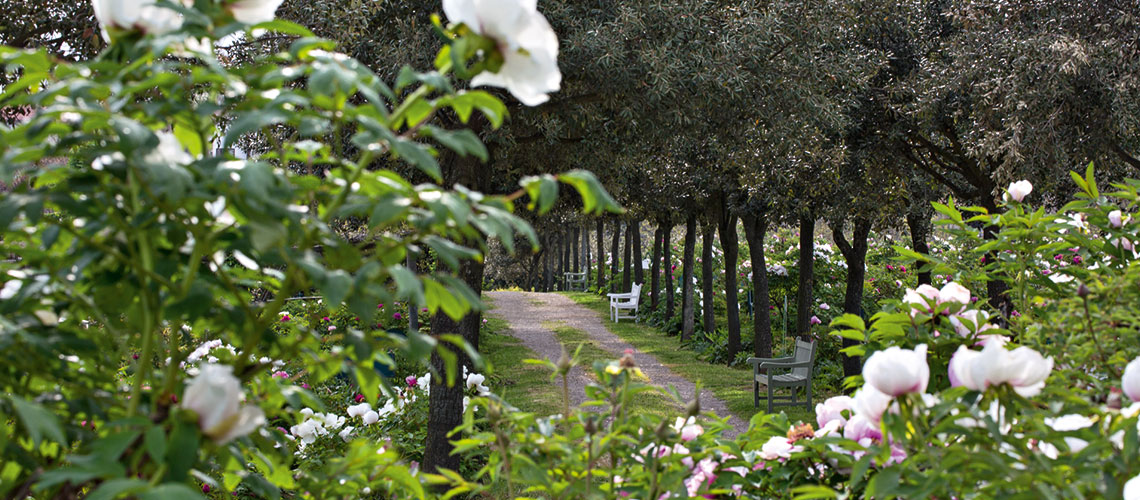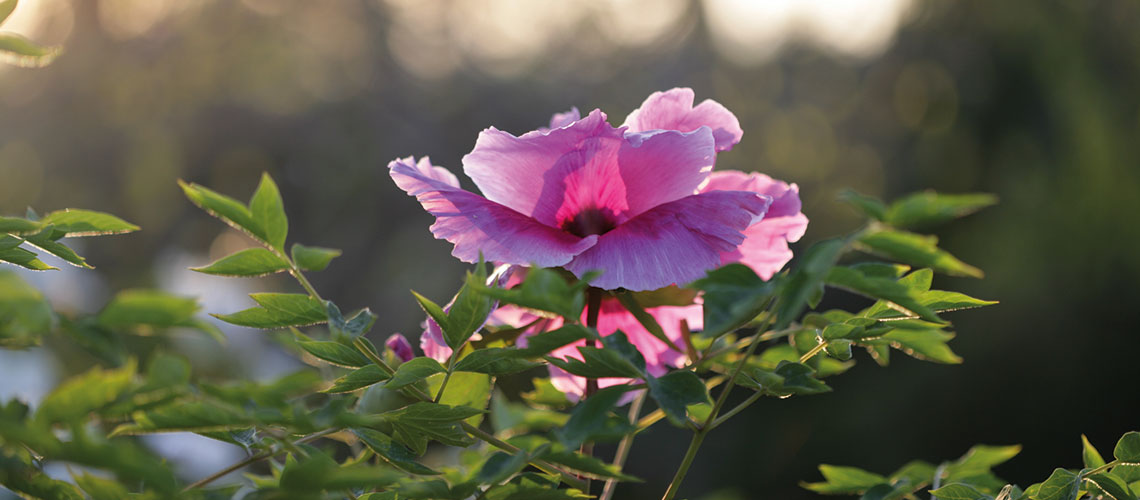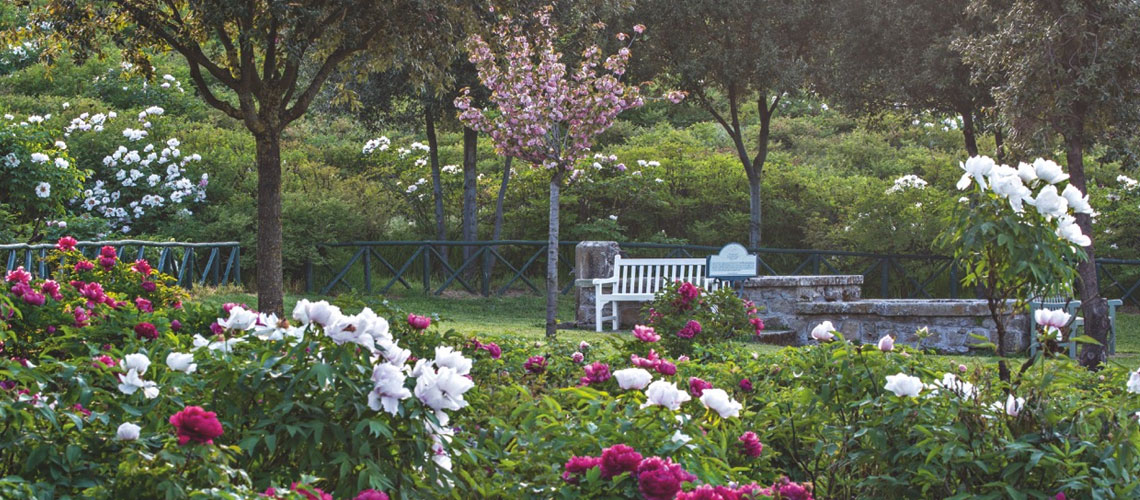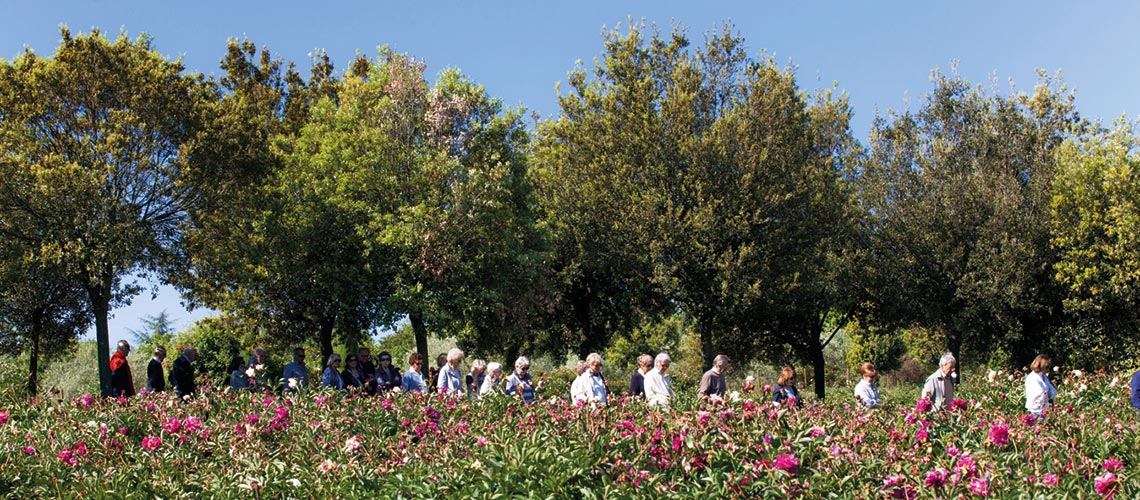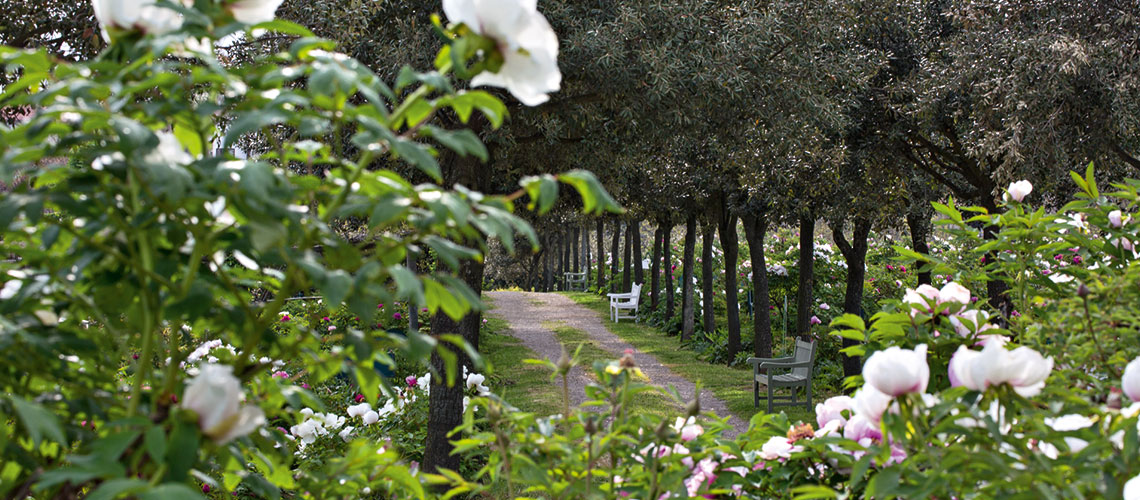 The Blooming season takes place in a time frame of 2 months, April and May, and in our garden, it generally follows this pattern:
Single flower tree peonies are the first to bloom together with the semi-double flower tree peonies, which flower from early April to mid April. They are then followed by double-flower tree peonies and when they finish around late April, the peonies belonging to the P. rockii species begin to bloom. Flowering of the Rocki peonies ends by mid May and, at the same time, the delavayane peonies flower. Early May also sees the blooming of the herbaceous peonies, that generally gratify our visitors until the end of May.
Peony flowering time coincides with that of the viburnum, prunus, wisteria and climbing rose, making for lots of striking areas to visit in our garden.
Blooming Season 2023
During the blooming season 2023, the Peony Garden will be open from
Saturday the 3rd of April till Sunday the 28th of May 2023 with the following timetable:
Monday- Sunday and Holidays 9.30 am – 6.00 pm
On Easter Monday, the 10th of April, there will be a "Caccia al tesoro botanica" (botanical treasure hunt) in cooperation with Grandi Girardini Italiani. This initiative is dedicated to families, and in particular to children and young people, it is aimed at the discovery of the park and at the knowledge of plants.
For information and reservations, please call 348 761 7155.
The flowering calendar follows these approximate cadences:
5/25 of April – Blooming time for the Suffruticosa tree peonies;
25th of April /10th of May – Blooming time for the rockii tree peonies ;
10/25 May – Blooming time for the herbaceous peonies.
During the blooming season we will keep you updated about the specific blooming periods on the social media. Please follow us on Facebook and Instagram.
Tickets:
Adult Tickets : € 5.00
Reduced tickets : € 3.00 (10-16 years old, Seniors over 65, guests with disabilities and their carers)
Free entrance : Chiltren 0-10
The ticket includes the entrance to the Park for the visit at the Peony collections.
The ticket does not include the guided tour. It is not allowed to pick the Peonies.
Dogs are welcome but must be kept on a leash.
To reserve your guided tour (also in English) please write to [email protected] or call us at the following number: +39 348 761 7155.
(duration approx 35-40 minutes)
Colour Cafè
The Colour Café is the garden restaurant inside the park. It will be open every weekend, including Fridays and public holidays beginning from Friday the 7th of April, till the end of May 2023
For reservations please call the 349 0797 185.
Open on Easter and Easter Monday
How to get there
The Moutan Botanical Center is located in Vitorchiano, Località Pallone, Strada Statale Ortana 46.
Click here to get the directions.