About Ueno Toshogu Peony Garden
Ueno Toshogu Peony Garden was opened in April 1980 to commemorate the friendship between Japan and China on the premises of Ueno Toshogu Shrine, where Tokugawa Ieyasu is enshrined.
Currently, 500 peonies of 110 varieties are cultivated in spring and 160 of 40 varieties are cultivated in winter.
Ueno is located in the center of Tokyo, but is full of greenery.
About Peony
The peony flower is considered to be a symbol of 'wealth' and is called 'Fukihana' or 'King of Hundred Flowers'. It is said to have been brought to Japan from China as a medicinal plant during the Nara period. In Chinese literature, the flower became popular in poetry after the prosperous Tang (early 8th century), and in Japanese literature, it appears in many haiku poems as a season word, and is also popular in paintings, patterns, and family crests.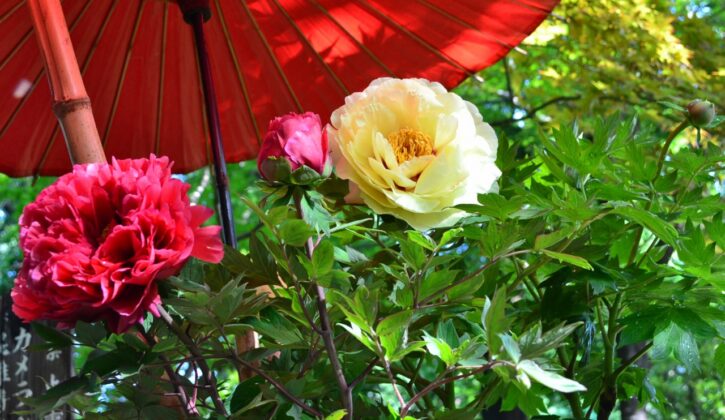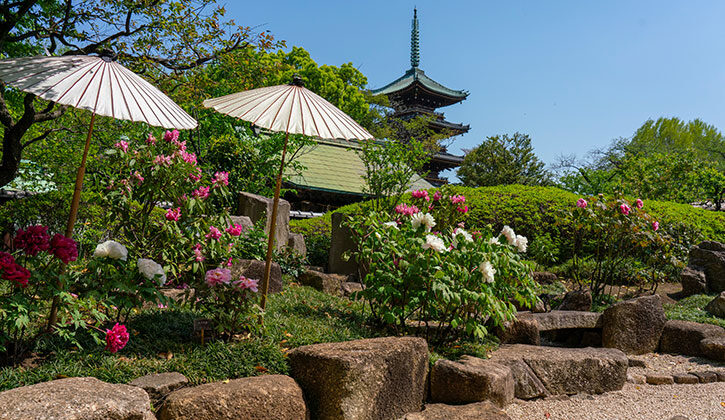 About the exhibition period
Ueno Toshogu Peony Garden holds various events throughout the year. Please enjoy the garden that changes its expression depending on the season.
・January 1st to mid-February "Winter Peony"
・Mid-April to mid-May "Spring Peony Festival"
・Late September to late October "Autumn Garden of Dahlia Eggplant"
*For details, please refer to each period page please give me.